As all of you may be aware, ZATCA has introduced new Electronics invoicing system (FATOORA) which is mandatory for all E-Invoice generating applications under Tax regulation Act of KSA.
The purpose of introducing the system is to ensure proper business managing which will easily enable all tax payers to run the business in a better way. Though it will feel initially little bit difficult, once the system started running, everyone will find its easiness of handling interesting. Moreover, the system will enable all the business firms run with common tax procedure maintain a proper pricing in the market.
As per the details made available in ZATCA web site, the complete system will be implemented in three phases and the first phase will be implemented with effect from Dec 4, 2021.
As per regulation, the software which is being used in KSA should meet certain criteria and software developers and promoters can apply ZATCA for review of the software and in case it is meeting the criteria the software will be listed in the site of ZATCA as software solution providers. Accordingly, hundreds of software are already listed in the ZATCA site. Kindly note that listing in ZATCA is not a n approval by ZATCA but it is clearly mentioned in the ZATCA site that the tax payers can use any software - even not listed in the ZATCA. The only criterion is that it should meet the requirement mentioned by ZATCA.
Taxpayers may choose any e-invoicing solution provider as long as it is compliant with the e-invoicing requirements. ZATCA will consider the taxpayer complaint if he is complying with the e-invoicing requirements even if the solution provider is not listed on the indicative list. The indicative list of the solution providers on ZATCA's website who have passed the qualification process and criteria aims to allow the taxpayers to easily reach potential solution providers.
Based on application submitted and on-line demonstration and submitting the necessary documents, lots of software are already listed in ZATCA and our two brands at ACC ERP and Atlanta ERP are also listed in the site.
the first phase will be implemented with effect from Dec 4, 2021.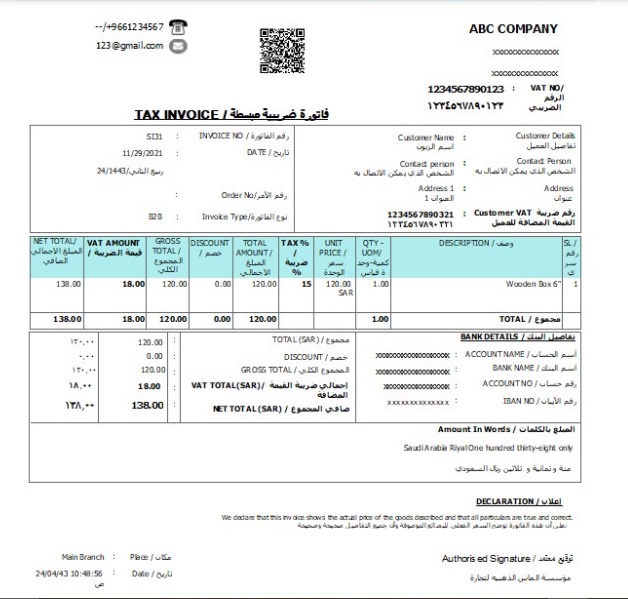 ​​​​​​Company Settings to be updated.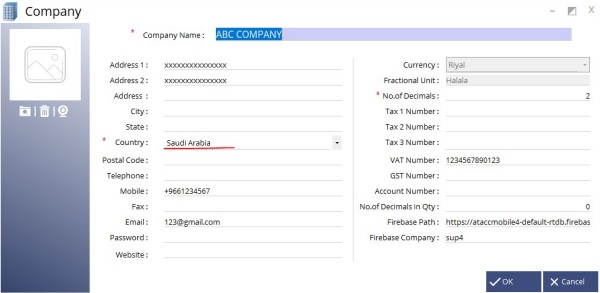 Encrypted QR code include 5 fields as follows: -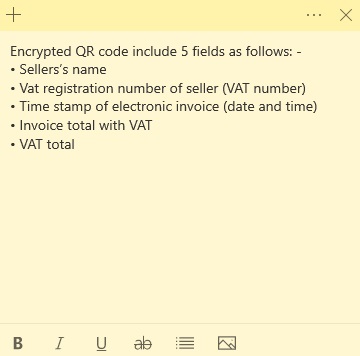 ​​​​​​QR Code Scan Result